About
My name is Rachel Liberty Ferreiro. My mom named me Rachel after one of her favorite soap opera actresses and she named me Liberty because I was born in July during the bicentennial celebration of our country. Since I am a Las Vegas native, I am one of the few that can say that I was born at Women's Hospital in Las Vegas, NV. I grew up in Boulder City and Green Valley. I graduated Green Valley High School in 1994. After I graduated I started UNLV and College of Southern Nevada as a Hotel Major. At the same time I was working front desk at a resort on the Las Vegas Strip. My Hotel Manager and family friend, Gert Pina, gave me a piece of advice and told me to pick a career that I love. She made me promise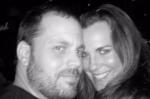 that I would finish college and pick a subject to study that interested me. She was right. After 2 semesters of hotel classes, I decided it wasn't for me.  
My hotel career lead me to transfer over to the Monte Carlo Hotel's front desk to open it in 1996.  I am thankful that I made that decision or I would have never met my husband and step-daughter, Sydney!  Then I seized an opportunity to open the Paris Hotel as a Concierge in 1999.  September 11, 2001, put a lot of things in my life into perspective and I made my college studies more of a priority. I had my first daughter in 2004 and made a life changing decision to quit working in the hotel industry, raise my daughter and get my Bachelor's Degree in Elementary Education.  I began my new career as a teacher in the fall of 2005.

I was diagnosed with stage 2 Melanoma Cancer in 2005.  Thanks to the care of the best oncologist out there, Dr. Mary Allison, I am pleased to say that I have 10 years of being cancer free.  If there is one thing that I could share about my experience it is to protect yourself from the sun and don't sweat the small stuff.   
 We welcomed another little girl in December, 2006. After much thought, I decided to stay home to raise my daughters for the 2007-2008 school year. I returned to teaching 2nd and 4th grade at Roger D. Gehring Elementary School in 2008 and have enjoyed teaching there ever since. We welcomed another child (a son this time) in November, 2010.
Besides my family, I love cooking, going to the movies, Coke Zero, binge watching Netflix, Pinterest, and reading.
 So with a house full of kids, my husband and I have our hands full with managing the homestead along with our web marketing business.